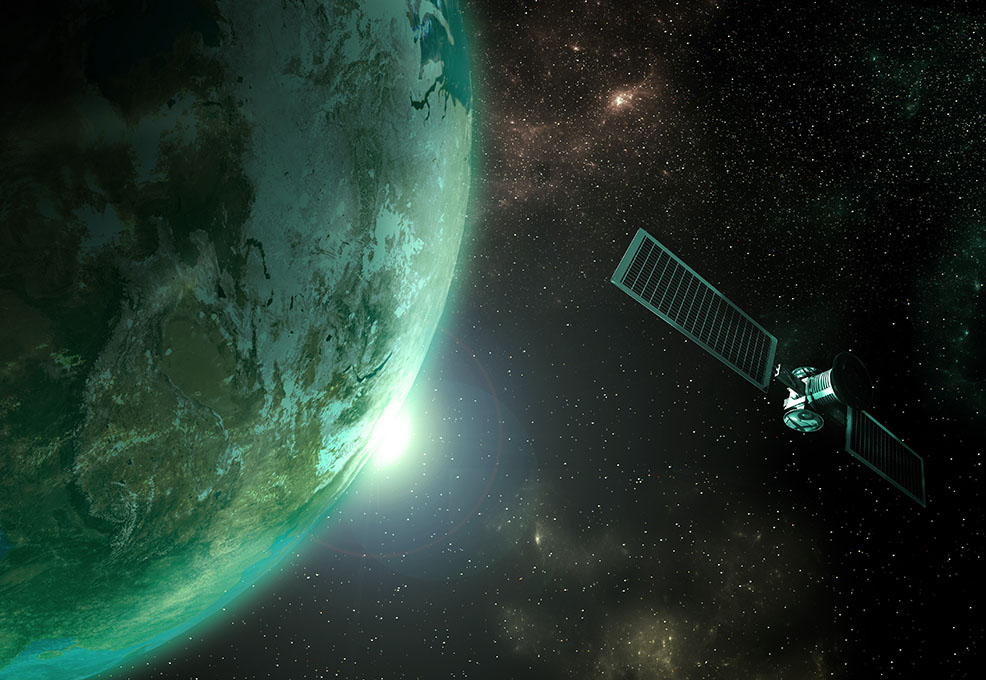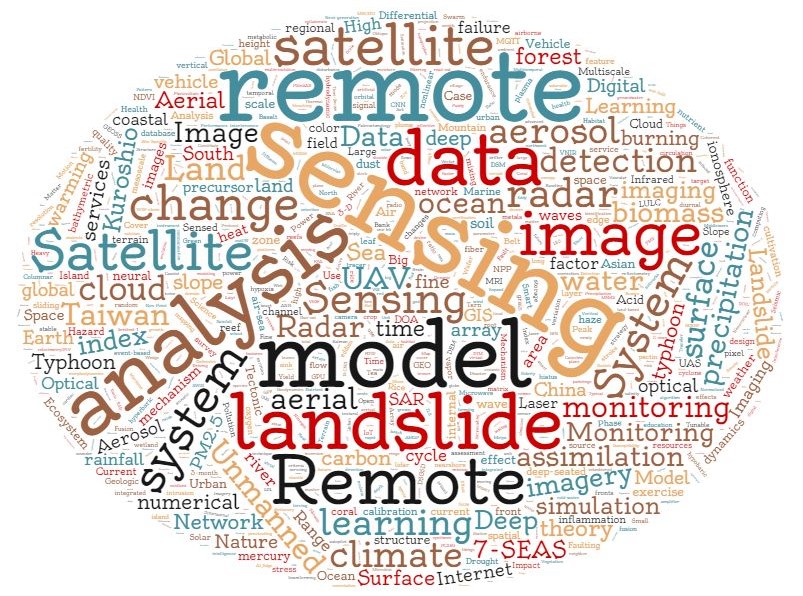 Radar and Remote Sensing seem far from our lives but are actually close to our everyday lives. From weather forecast to maps and automotive navigation systems, it all depends on radar and remoting sensing technology to provide information. Remote sensing mainly uses artificial satellites, airplanes, or Unmanned Aerial Vehicles (UAVs) to conduct observations and transmit the data back to the ground through Electromagnetic Radiation (EMR). After receiving data from EMR, the satellite ground receives stations will start analyzing the data and use the information on resource investigation, environmental monitoring, weather forecast, and disaster prevention.
Taiwan has initiated a series of space projects and launched seven artificial satellites since 1991. Take FORMOSAT-2 as an example, it provided comprehensive images for disaster surveillance, such as Typhoon Morakot in 2009 and 311 Tohoku Earthquake in 2011. Meanwhile, Taiwan homemade satellite "FORMOSAT-5" has successfully conducted its mission in ionospheric observation and remote sensing image extraction after being launched in 2017. Laster year, National Space Organization (NSPO) collaborated with National Oceanic and Atmospheric Administration (NOAA) in the US to develop FORMOSAT-7, which will replace FORMOSAT-3 and contribute detailed information for monitoring climate change, typhoon formation, and weather forecast. Altogether, we can see that there is a wide range of applications of remote sensing data and Taiwan has strong R&D strength in it.
Taiwan's Remote Sensing R&D Trend
Taiwan has been focusing on the "Long-term National Space Technology Development Program" since 1991. After establishing NSPO, National Council on Science Development (the former Ministry of Science and Technology) established the Aeronautics Department in 1992, the Aerospace Studies Department in 1994, and merged two departments in 1997 to promote related research projects regularly.
Based on the government's space technology development program, Taiwan has published 461 papers on remote sensing from 2014 to 2020, which ranks 23 among 153 countries and areas (Fig. 1). Taking a closer look at these academic papers, approximately 50% of them were outcomes of international collaborations, with 117 papers are in collaboration with the US. This indicates that the US is one of Taiwan's most important partners in remote sensing research. Moreover, Taiwan and the US have codeveloped FORMOSAT-3 and FORMOSAT-7 for weather forecast and climate change research. In fact, FORMOSAT-3 has integrated data from the European Union, the US, France, Japan, Korea, and Canada to build a comprehensive weather forecast system to provide accurate weather prediction from outer space.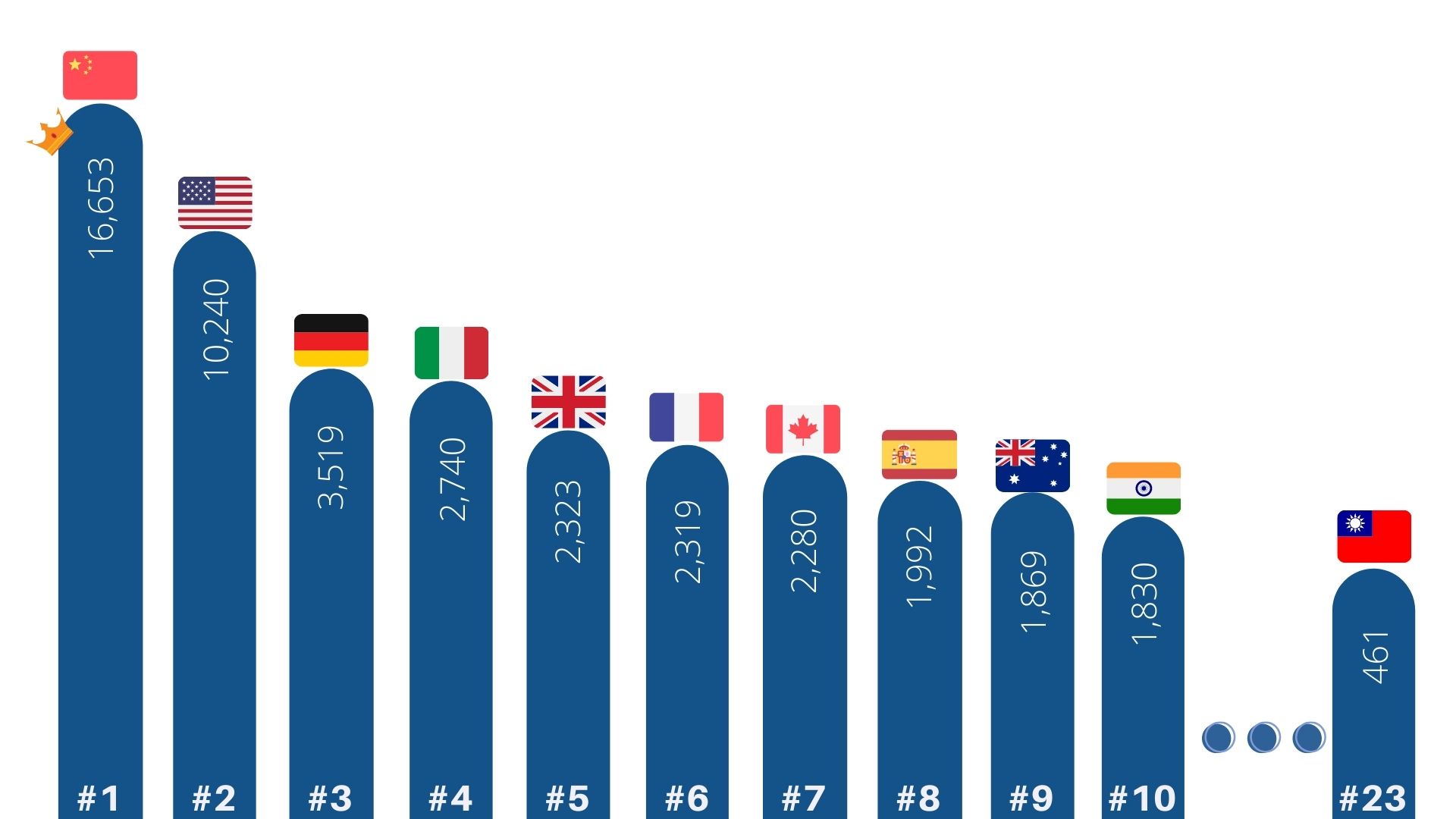 Fig 1. Global remote sensing paper publication amount from 2014 to 2019. (Resources: InCites™ Journal Citation Reports™)
Receiving Information on the Ground
In addition to international collaboration, Taiwan's government also assists local research institutions to conduct remote sensing research. From 2014 to 2020, National Central University has published 112 pieces of papers and conducted more than 70 MOST research projects on remote sensing, followed by National Cheng Kung University with 102 papers and 25 research projects, National Taiwan University with 68 papers and 67 research projects. Moreover, National Cheng Kung University's team also join "QB50," an international network of CubeSats for multi-point, with its homemade CubeSat "PHEONIX". Altogether, we can see Taiwan has the ability to self-develop satellites and has potential in the research and development of remote sensing.
As for the topics of remote sensing research projects, the government has funded a wide range of researches, from the application on agriculture, remote sensing images use in public health, to using UAVs for air pollution monitoring. For example, the Center for Space and Remote Sensing Research at NCU is developing the implementation of remote sensing data in various use, such as earthquake surveillance, air quality, and PM2.5 detection. Meanwhile, there are also science engagement activities that combine remote sensing and humanities, such as "Seeing Taiwan from the Sky-Remote Sensing" and NCU's annual calendar which consists of remote sensing photos that show the beauty of Taiwan and the country's strength. Every research and activity is making remote sensing knowledge closer to people's everyday life.
Table 1. Taiwan's top 3 institutions in remote sensing from 2014-2019, sorted by publication amount.(Resources:InCites、GRB)

Remote Sensing Satellite Guarding Taiwan with the World
With the third phase of "Taiwan's Long-term National Space Technology Development Program" started in 2019, Taiwan will continue to focus on the development of satellite technology. Basing on the experiences in international collaborations, the country has accumulated a solid research basis and will put these into remote sensing R&D in the future. From FORMOSAT-2, FORMOSAT-5, to FORMOSAT-7, and the latest FORMOSAT-8, these satellites will be guarding the country and link Taiwan with the world from outer space.
RELATED
STAY CONNECTED. SUBSCRIBE TO OUR NEWSLETTER.
Add your information below to receive daily updates.