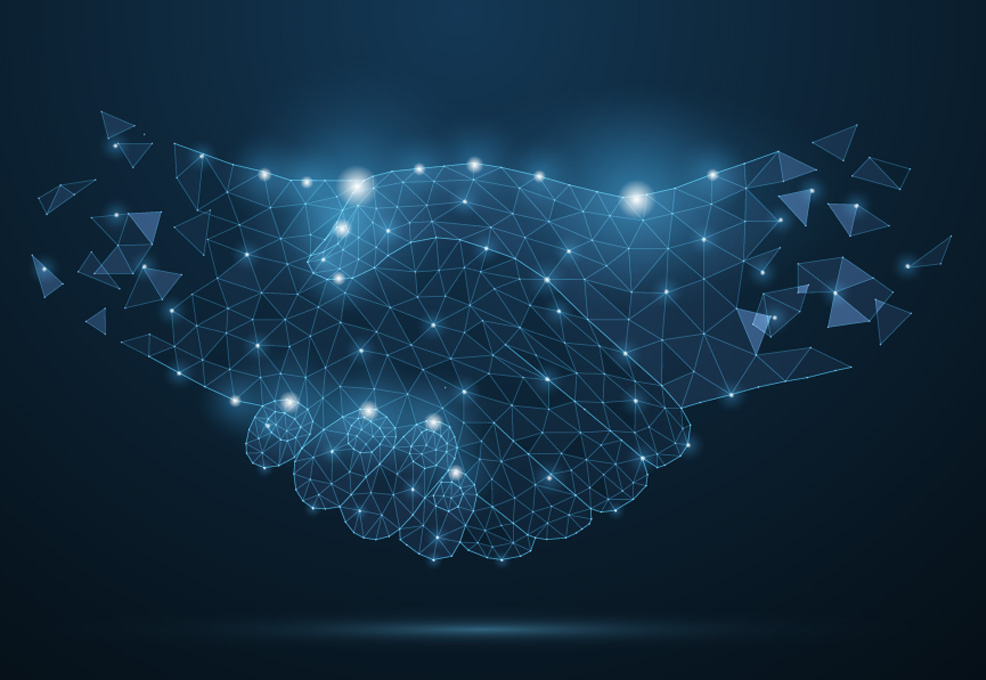 Author(s)

Yi-Chih HUANG

Biography

Associate Researcher, Science & Technology Policy Research and Information Center, National Applied Research Laboratories (Corresponding Author, email: yichuang@narlabs.org.tw)

Academy/University/Organization

National Applied Research Laboratories

TAGS

Share this article

You are free to share this article under the Attribution 4.0 International license
Agencies across the government act together to assist industrial in innovation.
Continuous innovation is the key to industrial competitiveness. However, due to resource constraints, in terms of level of automation, small and medium-sized enterprises (SMEs) which play key role in Taiwan's economy, are usually not comparable with multinational companies, even though Taiwan's economy is transforming into the "Innovation-Driven" model. When SMEs want to adopt advanced technologies such as big data, artificial intelligence (AI), machine learning and Internet of Things (IoT), cost consideration has always been obstacles that cannot be surmounted. Therefore, how to effectively integrate international innovation and entrepreneurship resources through government forces, to strengthen Taiwan's internal innovation energy and talents, so as to enhance Taiwan's industrial value and create SME-startup collaboration to assist SME upgrading, will be one of the development priorities of Taiwan in the future.
In order to foster new industries in Taiwan, the Ministry of Science and Technology (MOST), the Ministry of Economic Affairs (MOEA) and the National Development Council (NDC), integrate the government's resources, including three departments will work in relays to incubate startups, introduction of international accelerators, and establishment of the new integrated startup database. The MOST will focus on the early stage incubation, namely, promoting the translation of Taiwan's research results and the germination of early technology business, so as to start new industries in Taiwan. For example, the From IP to IPO Program of the MOST, known as the best partner in the first mile of turning research into startups, has been guiding the university startup team to turn technical research into business ideas, and teaching basic knowledge of entrepreneurship, business speech skills and bridging seed capital of entrepreneurship. So far, the program has incubated more than 3,000 young entrepreneurs and created more than 1,500 job opportunities. In addition, the MOST also focuses on expanding the international vision and venture capital network of early entrepreneurial teams. For example, Vision Program provides startup teams with the opportunity to integrate and immerse themselves in the strong international atmosphere of innovation and entrepreneurship. It will stimulate new creative thinking and business plan through life experience and intensive interaction with international startups by entering the accelerators, thus closely matching with the international market demand and further industrializing the research achievements.
Find solutions to the pain points of SMEs with innovation
Moldintel, incubated by the From IP to IPO Program, is an academic startup from Chung Yuan Christian University. They focus on the research and development of advanced manufacturing technology of injection molding, with the goal of creating an intelligent unmanned solution for injection molding. If the operator inputs the parameters incorrectly, it will cause material waste. When a production line is to be set up, it often costs a lot of money to adjust the machine parameters because production efficiency can be stabilized after many adjustments, and a production line often consists of machines of different brands. Therefore, it is not easy to acquire an experienced technician who is good at adjusting and correcting machines of different brands. When the injection molding industry moves to countries where the labor cost is cheaper, highly skilled workforce becomes redundant and experienced technicians often lose their jobs in Taiwan. Therefore, this industry generally has the problems of high dependence on labor and difficulty in inheriting experience. Mr. Chang Yung-Hsiang, Founder of Moldintel, found that big data and cloud computing can codify technician's experiences into reference data, and provide suitable parameters quickly when manufacturing different forms of products. Compared with the past, it can save about 80% adjustment time and times, and help the industry to enhance its competitiveness (Chang Yung-Hsiang, 2020). After joining the From IP to IPO Program, Moldintel conducted technical business verification, expanded contact and cooperation with factories with the encouragement of industry experts, conducted market survey more efficiently, assessed consumer demand, and established a better business model to attract traditional industries to invest in transformation and upgrading.
Another case to solve the pain point of SMEs is GoodLinker, incubated by Vision Program. When you walk into traditional small and medium-sized manufacturing factories in Taiwan, you often find a scene in which equipment or machines are manually operated or monitored, and operation record is often put in paper manually. In such cases data analysis and data preservation of equipment would be highly difficult. If you encounter a clerical error or machine abnormality, you often need to invest a lot of manpower to correct or eliminate the abnormality. Ethan Feng, the founder of GoodLinker, developed a remote monitoring system, which provided enterprises with low-cost subscription service to achieve digital upgrade of equipment, so that manufacturers could monitor the progress of machine operation through mobile APP anytime and anywhere, saving manpower expenditure, tracking production capacity and improving overall operation efficiency.
In order to expand the market, GoodLinker participated in the Vision Program of the MOST, and learned from industry experts to develop local business in other countries, including local humanities, culture, ways of talking about business, local new venture ecology and industry profile, etc.. With Vision Program's help, GoodLinker increased its exposure in the ASEAN market in a short period of time, which attracted further inquiries from local pharmaceutical factories and iron frame factories.
In the future, the economic development of Taiwan will to a large extent rely on productivity enhancement through the "National Innovative Entrepreneurship System", and the MOST will continue to dig up university-institute new venture and translate scientific research results into products or services with economic benefits, in order to achieve the goals of enhancing economic growth and developing a quality life.
Reference
RELATED
STAY CONNECTED. SUBSCRIBE TO OUR NEWSLETTER.
Add your information below to receive daily updates.