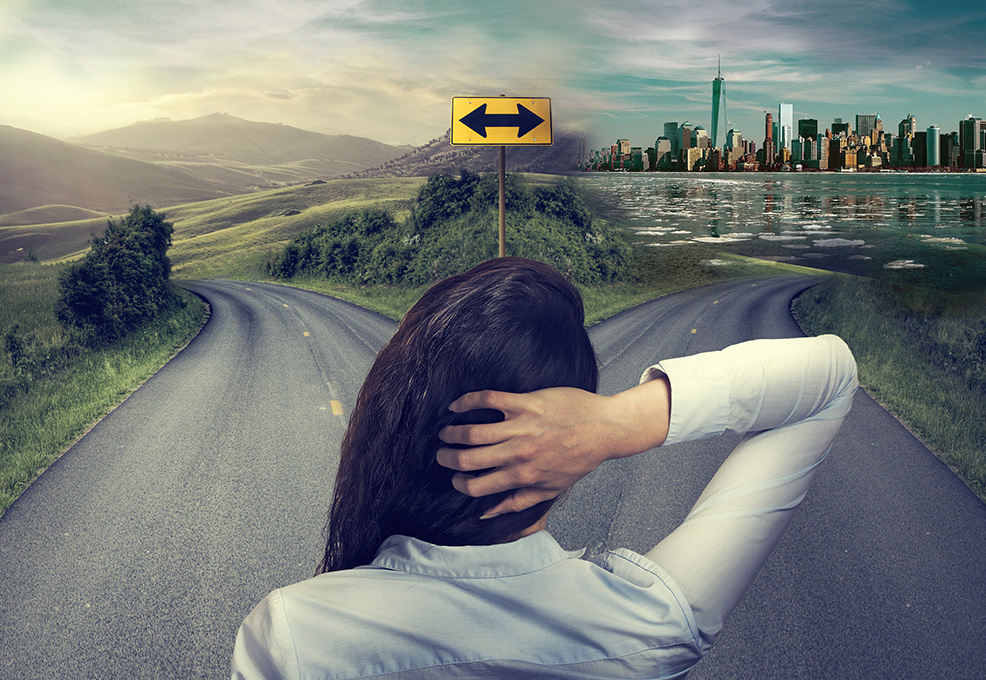 Author(s)

Hsin-yang Chen

Biography

Department of National Spatial Planning and Development Section Specialist Chen entered government service in 1999. He has worked with the Taipei City Government, the Council for Economic Planning and Development, the Executive Yuan, and the National Development Council. Having worked in central and local governments, he has acquired an extensive understanding of the operation mechanism of these governments. In 2013, he was selected as a model civil servant, and currently, he is responsible for the formulation of regional revitalization strategies and the coordination of resources across ministries. At the same time, he is responsible for the review of cultural representation, education, and long-term plans for rural revitalization. He also has frequent interactions with revitalizing communities, working together to implement strategies for further development.

Academy/University/Organization

National Development Council

TAGS

Share this article

You are free to share this article under the Attribution 4.0 International license
The global urbanization trend is unstoppable. Unfortunately, the problem of unequal population distribution in Taiwan is becoming increasingly severe, thus hindering the development of less populated areas. As a result, since 2019, the Executive Yuan council has implemented and developed a strategy for regional revitalization. According to statistics, the return of successful companies and groups to local areas can not only grow their own businesses, but can also lead to an increase in communal participation in combating local issues.
The National Development Council regards the youth empowerment work stations as the key to directly supporting, understanding, and exploring the strengths of these local areas. It hopes that the running of local businesses by local youth will encourage others to return to their hometowns to settle down and reconnect with their communities. For example, in 2020, 30 prioritized candidates received subsidies for an opportunity to return to their hometowns to contribute their skills, creating a harmonious relationship of "work" and "people," ultimately achieving the goal of a more balanced Taiwan.
---
Regional revitalization is an important national policy. Since January 2019, Taiwan has been promoting regional revitalization policies and is entering its third year.
According to the population estimation report from the Republic of China published in August 2018, it is estimated that the total population of Taiwan will be reduced to 17.35 million by 2065, and that the number of newborns will be reduced by more than 50% to 90,000, compared to 190,000 in 2017. At the same time, in terms of population distribution, by 2065, more than 70% of the total population will be concentrated in the six largest cities. In addition, the global urbanization forecast issued by the United Nations in 2018 states that by 2030, 41 metropolises will develop into mega-cities with a population of more than 10 million people. Evidently, the trend of urbanization is unstoppable. The unequal population distribution in Taiwan is becoming increasingly severe, mainly due to the youth population continuing to move out of rural areas. With the concentration in metropolitan areas, labor and industrial development in rural areas are lacking, and the gap between the development in urban and rural areas is widening.
Declaring 2019 as its first year of Taiwan's regional revitalization, the Executive Yuan has listed the "Region revitalization" policy as its core governance project since 2019, approving the "Region revitalization national strategic plan," and fully integrating the central ministry through the National Development Council. The National Development Council, in association with local governments, and non-governmental forces, have assisted in local production, government, education, research, and society. They have also acquired local resources, and built local consensus. In the initial stage, township offices will be used as the main receiving window for regional revitalization business proposals. According to procedures, Regional revitalization plans that meet local needs should be submitted to the "Executive Yuan regional revitalization Council."
However, in the process of promoting the plan, the National Development Council has engaged in nearly 200 on-site visits, seminars and case counseling meetings, and found that despite skillful youths returning to their hometowns, there are still many issues to be resolved, including the following questions: What do young people do when they return to their hometowns? How can they find like-minded partners, professional mentors, creative business space, and suitable living environment conditions? In terms of the current local government related professions, manpower, proposal integration capabilities and execution capabilities are generally insufficient, and the external cooperation team capabilities are uneven. In creating proposals, innovation is the main difficulty and challenge in promoting creation at present.
According to preliminary statistical analysis, it takes about 9.8 years for companies and groups to return to local entrepreneurship from the initial stage to the stable career stage. Among them, those who are more successful in local entrepreneurship will not only stably develop the businesses they depend on for their livelihoods, but will also be able to lead the community and neighbors to participate in the issues surrounding life in their hometown, developing the spirit of achieving the "common good." However, the personality traits of the key people, those who already have success in their businesses, must be sufficient, including maintaining friendly relations with local people and actively participating in the exchange of experiences among relevant local entrepreneurial businesses.
To this end, the National Development Council actively considers the improvement of regional revitalization policies, and proposes "accelerating promotion of the regional revitalization plans." As approved by the Executive Yuan on October 5, 2020, it plans to allocate 1.2 billion yuan per year towards the plan to focus on youth training workstations, giving direct support while simultaneously exploring the foundation and pillars of local representation.
The establishment of the youth empowerment work stations aims to strengthen the support system for youths staying in or returning to their hometowns. Young people under the age of 45 who have been operating local entrepreneurship businesses for more than 5 years will serve as the host of the project, accompanying and counseling those who intend to return to their hometowns. In assisting those who are settling back into their hometowns, youths will create further local entrepreneurship, connect with local public and private departments to help sustainably promote operations, and attract other youths to return to their local area. In addition, working alongside the Japanese local entrepreneurship cooperation team, the team will be able to recruit people with expertise from other places to serve local areas to acquire a better understanding of regional revitalization needs.
Annually, each workstation will receive a subsidy of 3 million yuan for rent, human resources, and other expenses. The workstations are primarily for training youths, holding events to share experiences and other knowledge, and assisting with local needs. Furthermore, through social media and other forms of spreading awareness, these workstations will serve as the primary network for regional revitalization needs. For the first time this year, with 374 groups registered as candidates, 30 groups will be selected to obtain the subsidy provided by the government. It is hoped that these 30 groups will serve as models in supporting local needs. The objective is to encourage other youths to return to their hometowns and to contribute their skills, creating a harmonious relationship of "work" and "people," and ultimately achieving the goal of a more balanced Taiwan.
RELATED
STAY CONNECTED. SUBSCRIBE TO OUR NEWSLETTER.
Add your information below to receive daily updates.