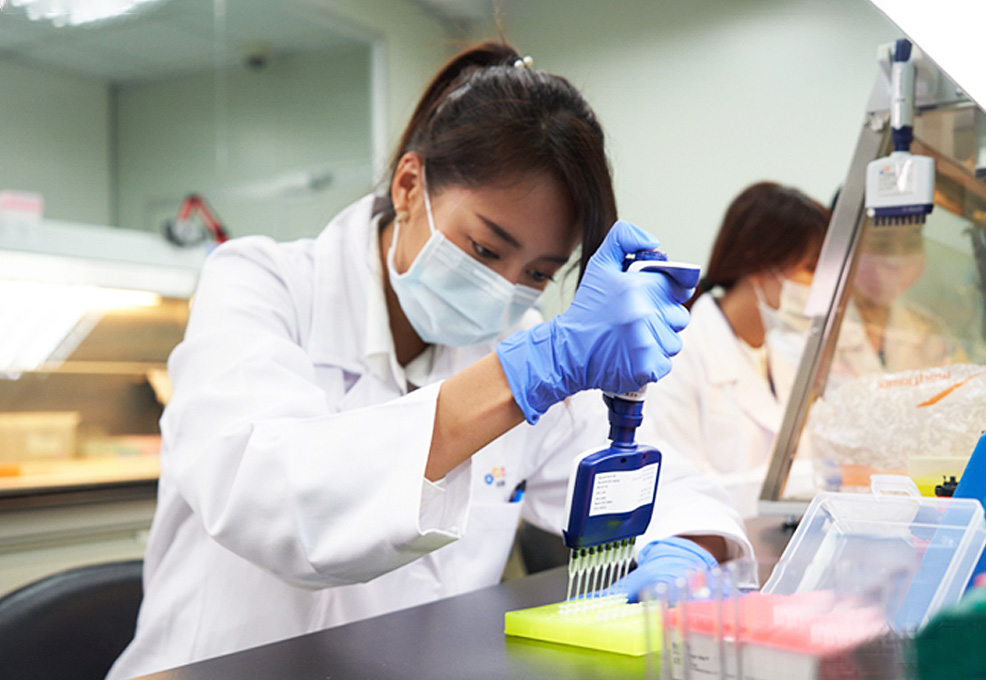 Author(s)

Hua-Chien Chen

Biography

Dr. Hua Chien Chen is the Founder and Chief Executive Officer of ACT Genomics Co. Ltd. Dr. Chen specializes in Molecular Biology, Genomics and Cancer Biology. He has many years of experience in the biotech industry and is familiar with molecular biology and sequencing-related technology.

Academy/University/Organization

ACT Genomics

TAGS

Share this article

You are free to share this article under the Attribution 4.0 International license
ACT Genomics is the first biotechnology company in Taiwan to pass the "Precision Medical Molecular Testing Laboratory" of the Ministry of Health and Welfare. The core team has many years of experience in cancer genome research, next-generation sequencing technology, bioinformatics analysis, and drug development, enabling ACT Genomics to use a small amount of clinical specimens to perform the most advanced next-generation sequencing detection, and through integrated Bioinformatics analysis and clinical medicine database comparison to provide physicians with highly reliable and complete cancer gene detection analysis and clinical application reports. ACT Genomics has built a number of NGS-based cancer gene detection technology and analysis platforms, with applications covering cancer prevention, precision medication and disease monitoring, etc., providing cancer patients, oncologists, academic research units and pharmaceutical companies with new clinical cancer genetic testing services.
---
ACT Genomics was jointly established by Dr. Hua-Chien Chen, Dr. Shu-Jen Chen, and Mr. Po-Jen Hsueh at the end of 2013 and officially began operating in July 2014. With the belief of "Turn Genomics into Action," the company is committed to transforming genetic information into clinically useful actions for cancer patients. Thus, the name of ACT Genomics not only stands for the four bases of life but also shows the vision of the company (Figure 1).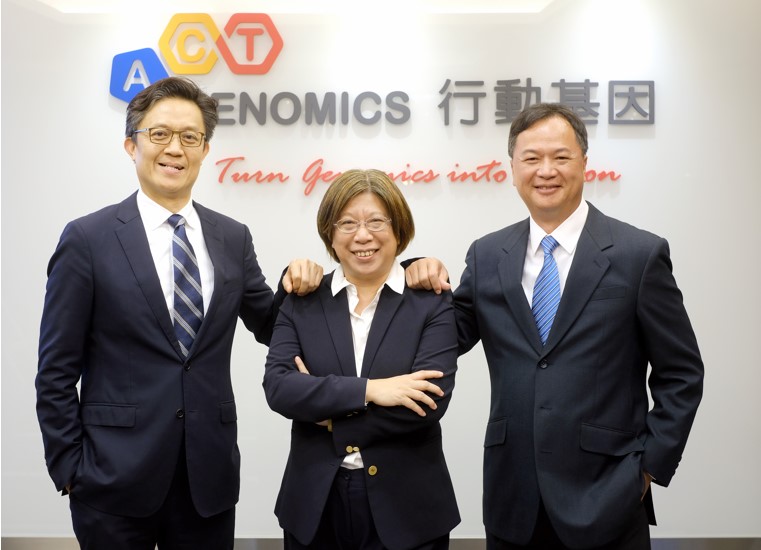 Figure 1. Founders of ACT Genomics: Mr. Po-Jen Hsueh, Dr. Shu-Jen Chen, Dr. Hua-Chien Chen (from left to right)
Before the establishment of the company, Dr. Hua-Chien Chen and Dr. Shu-Jen Chen were the founding scientists of Taigen Biotechnology. They were involved in drug target exploration, drug candidate screening and identification, and designing drug activity analysis methods for screening new drugs. Later, while teaching in the Department of Biomedicine at Chang Gung University, they were exposed to Next-Generation Sequencing (NGS) technology. This new gene sequencing technology can quickly and accurately detect various types of genetic mutations in cancer samples. These genetic data can offer great help in diagnosis and treatment guidance for cancer patients. Therefore, they decided to leave the university and set up a genetic testing company with Mr. Hsueh, who also served in Taigen, to apply genetic sequencing and information analysis to actual clinical services, to make the diagnosis and treatment of cancer patients more accurate.
In their Taipei headquarters, ACT Genomics owns and operates a state-of-the-art NGS laboratory which is certified by the College of American Pathologists (CAP). In 2018, Canon Medical System Cooperation, a subsidiary of Japan's Canon Group, and ACT Genomics formed a Japanese joint venture subsidiary ACTmed and built a second CAP-certified NGS laboratory in iPark, Shonan; their third NGS laboratory in Hong Kong Science Technology Park is also expected to be CAP-certified in Q3 2021. In the laboratory, they implement artificial intelligence and big data analysis to improve the efficiency of pathological and genetic testing processes for various cancers.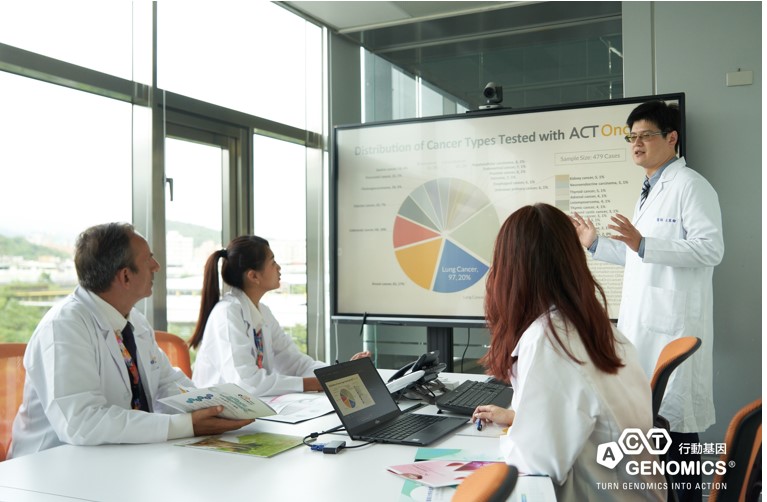 Figure 2. Research and Development in ACT Genomics
Additionally, business offices and subsidiaries have been established in Singapore, Hong Kong, Japan, and Shanghai, to support logistics needs and to provide local service. Currently, the total number of employees exceeds 200, including clinicians, more than 20 doctoral-level, and more than 100 master-level full-time employees. All the design is to provide cancer precision medical services in each region and bring more hope for treatment. With the Asia-Pacific market as the axis, ACT Genomics has built a comprehensive network and provides various high-quality services to hundreds of hospitals, nearly a thousand physicians, and several major international pharmaceutical companies (Figure 2).
At ACT Genomics, their cancer gene detection technology always keeps pace with international companies. They have assembled an Asian cancer gene information database, with more than 10,000 high-quality test data, which is rare in the industry. ACT Genomics regularly publishes research findings in international conferences and scientific journals. The company is also recognized by Friends of Cancer Research (FoCR) and is the only diagnostic company from Asia participating in the "Tumor Mutation Burden (TMB) Harmonization Program" and "Homologous Recombination Deficiency (HRD) Harmonization Program," two important harmonization programs to set the standard for complex cancer biomarkers.
ACT Genomics actively collaborates with various government agencies and institutions. Their NGS laboratory was the first to pass the registration program of the "Precision Medical Molecular Testing Laboratory" sponsored by the Taiwan Food and Drug Administration of the Ministry of Health and Welfare, paving the way for the future special management law and the reimbursement inclusion of national health insurance. Meanwhile, they continue to work with private insurance and group insurance companies in Taiwan and Hong Kong, hoping to bring their service to benefit more patients.
For cancer patients, the emergence of precision medicine holds the hope of survival. ACT Genomics is devoted to integrating cutting-edge genetic and molecular technology to help patients with better care strategies and to benefit society by reducing ineffective medical treatments and spending. From specimen collection, data analysis to professional report interpretation, how to improve the accuracy of testing, develop tests that meet clinical needs, assist clinicians in treatment selection, and improve patient survival are the most important topics and directions for ACT Genomics in the future.
RELATED
STAY CONNECTED. SUBSCRIBE TO OUR NEWSLETTER.
Add your information below to receive daily updates.