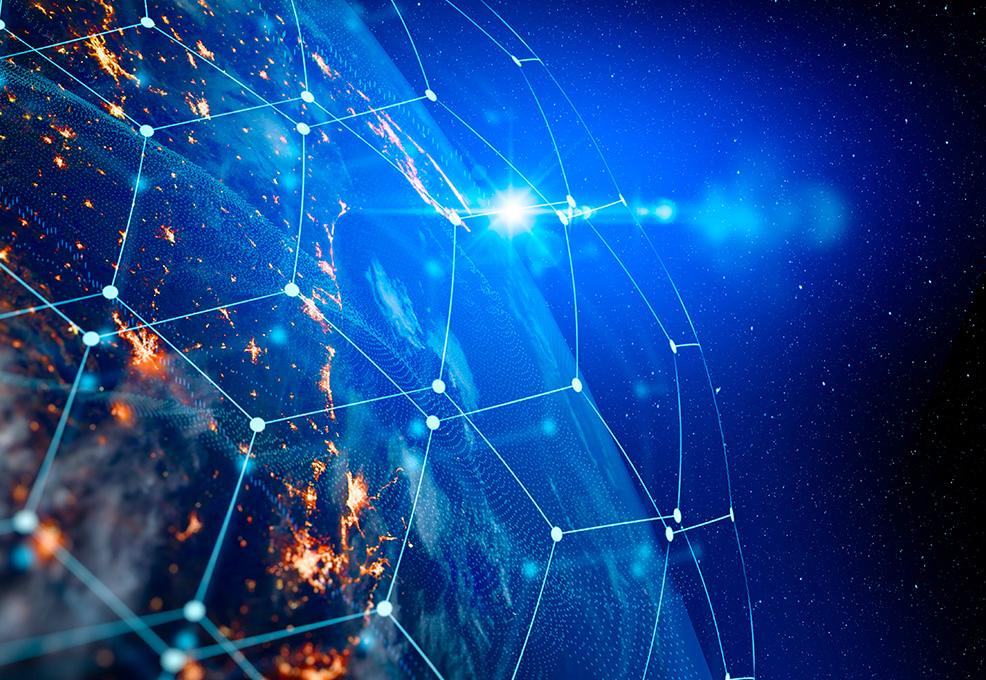 In this digital age, internet data continue to steer the world in the 21st century. Digital Transformation has become a phenomenon for governments and enterprises across the globe. ICT technologies and Digital Thinking need to be introduced, and operation models need to be overhauled so as to promote the development of industry, digital territory and the digital economy. As a national research institute under NARLabs funded by the MOST, NCHC has deployed a world-class supercomputer and ultra-high speed optical fiber network for universities and research institutes in Taiwan, enabling scientific discovery, knowledge innovation and global collaboration. NCHC is playing its part in implementing phase three of the country's National Plan for Forward-Looking Infrastructure by establishing an advanced network infrastructure, strengthening its digital information infrastructure, and promoting smart industrial applications. This will help construct a friendly environment for a "Digital Nation and Smart Island."
---
In this digital age, emerging network-related information technologies such as the Internet of Things (IoT), Artificial Intelligence (AI), and 5G networks are developing rapidly. They have not only led to changes in our daily lives and reshaped our society, but have also contributed to technological innovation and digital transformation in the industry. Digital Transformation refers to the use of information tools or technologies in operation processes and business models (hence digitalization), so as to improve their productivity and efficiency. It is a transformative journey to enhance an organization's competitiveness and induce innovation.
Building the TWCC AI Supercomputer to Support AI Cloud Computing Services
Facing such changes and challenges, the National Center for High-performance Computing (NCHC), one of the eight research institutes under National Applied Research Laboratories (NARLabs), an affiliation of the Ministry of Science and Technology (MOST), has been promoting scientific research with the country's only supercomputer center and information infrastructure service in high-performance computing, high-speed networking, and data storage. To fulfill the needs of AI and cloud computing from various research fields, including disaster prevention, biomedical research, smart manufacturing, and digitalization, NCHC built Taiwan Computing Cloud (TWCC) with technologies in high-performance computing, cloud-native container services, and cloud virtualization, which was ranked as one of the Top 20 supercomputers worldwide in 2018. To date, over 1,299 research projects and 111 new ventures have benefitted from the TWCC's services, while its service time has exceeded 17 million GPU computing hours, making it the most optimal computing platform for scientific research and service innovations in Taiwan.
Constructing TWAREN, an Ultra-high-speed Optical Network Linking Research Networks Across the Globe
In order to provide necessary services for scientific research, NCHC has not only built up high-performance computing facilities, but has also constructed ultra-high-speed and reliable network infrastructure. The Taiwan Advanced Research and Education Network (TWAREN) was deployed in 2004, with the aim of achieving a global advanced network to support scientific research programs in Taiwan. TWAREN connects universities and research institutes to global research networks with an optical network backbone of ultra-high-speed bandwidth of 100 gigabits-per-second (Gbps). To ensure reliability and availability, the core network nodes are equipped with dual sets of network facilities and 'dual physical circuit' design. Moreover, TWAREN provides advanced network services, including customized connections with dedicated bandwidth, VPN (Virtual Private Service) and SDN (Software Defined Network), to support the academic and research activities. With this, TWAREN links our researchers to world-class research institutes and promotes scientific collaboration and technological innovation.
Building Transformative Foundations to Strengthen Taiwan's Digital Might
In order to implement national policy for digital transformation and smart technology application, the Digital Nation and Innovative Economic Development Program (DIGI+) was initiated in 2017. The program intends to enhance information infrastructure, develop a service-oriented digital government, and finally achieve our bold vision of a "Digital Nation and Smart Island."
Taiwan is located in the island chains arching across East and Southeast Asia, making it an important relay point for global information infrastructure, such as the submarine communication cable networks in the Asia-Pacific region. Submarine communication cables are heavy investments costing over hundreds of millions of US dollars. For this reason, it brings together international telecommunication service providers and content providers as a consortium to build and operate this critical network system. According to Submarinecablemap.com, there are 13 submarine communication cables connected to Taiwan from Japan, Korea, the west coast of the United States, and other countries across the sea. These cables are composed of multi-paired optical fiber, designed with DWDM (Dense Wavelength Division Multiplexing) technologies to reach the data transmission capacity of 10 Tbs per seconds to fulfill the needs of OTT (Over-The-Top) applications, WFH (Work from Home), distance learnings and other cloud services. In addition to that, submarine communication cables will support the development of information industries and help create economies of agglomeration. In 2020, tech giants Google and Microsoft both announced their IDC development plan in Taiwan as a major business center in the Asia Pacific region. It shows Taiwan's potential to become the region's next information and network hub. To ensure our national competitiveness in this digital transformation era, Taiwan has to seize this geographical advantage and construct advanced network infrastructure and a friendly environment for digital innovation by developing a central hub for internet exchange in East Asia, which is one of the tasks set in the third term of the National Plan for Forward-Looking Infrastructure.
Developing an Asia-Pacific Internet Hub to Synergize Cross-border Creativity and Talent
In the national plan for Forward-looking Infrastructure, NCHC has been entrusted to plan and build advanced network infrastructure for the needs of a future digital nation, covering PSIX (Public Service Internet Exchange), CDN (Content Delivery Networks), hybrid cloud service infrastructure, and a national-level internet data center. Such critical information facilities will improve the transmission efficiency of public service networks, and enhance the resilience of international and domestic communication networks. Meanwhile, CDN and hybrid cloud services will improve the quality and availability of internet services. In addition, a national level data center is expected to provide professional and sufficient collocation services to the private and public sectors. Through government policies geared towards digital transformation, Taiwan will become an exchange hub for digital information throughout the entire Asia-Pacific region, and bring about a new miracle of economic growth in this digital era.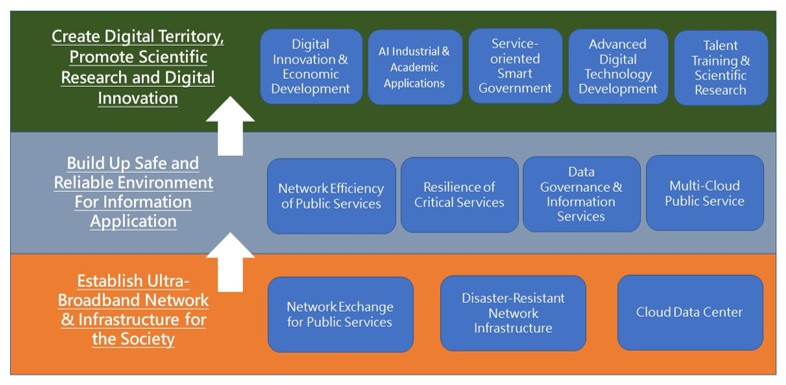 Fig. 1 Blueprint for advanced network infrastructure and digital nation
RELATED
STAY CONNECTED. SUBSCRIBE TO OUR NEWSLETTER.
Add your information below to receive daily updates.