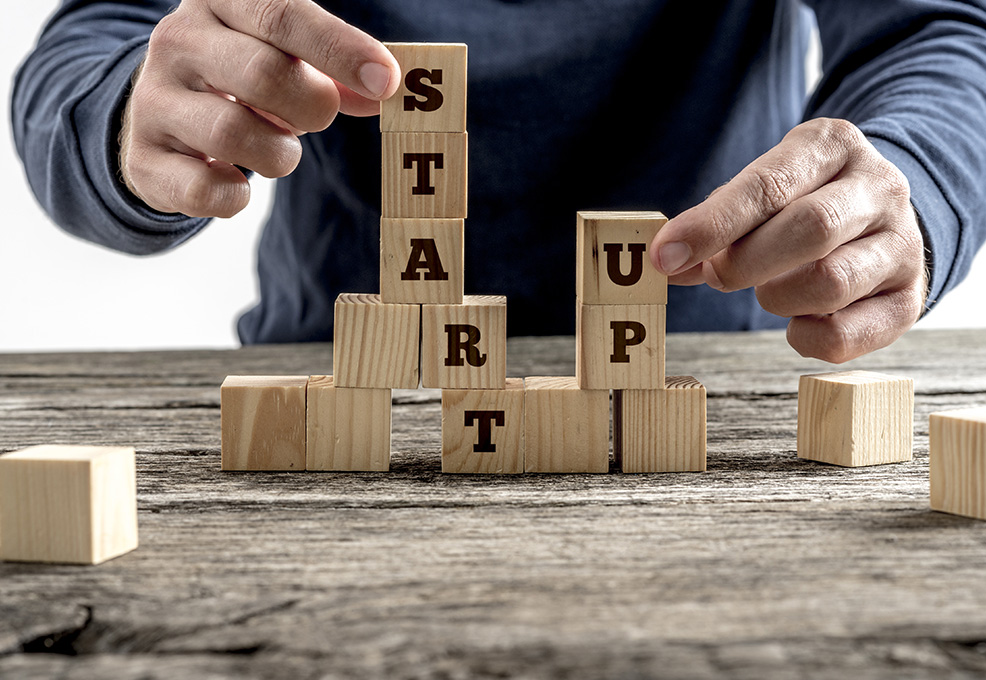 Author(s)

Hank Ching-Yao Huang

Biography

Professor Huang is not only a professor at the Institute of Electronic Engineering and Technology Management of National Yangming Chiaotong University, but also the founder of a number of start-up companies. In recent years, the research on edge fog computing has also been realized in the establishment of a new startup company "FiduciaEdge Technologies Co., Ltd.". In addition to being recognized as the best Asian incubation center, the "Industry Accelerator and Patent Strategy Center" hosted by Prof. Huang accelerates more than 100 startups every year and assists in raising more than US$10 million in funds. Regarding international affairs, Professor Huang has served as the chairman of many domestic and foreign entrepreneurial organizations such as CBIA, AABI, and AAN, and is on the advisory board of the Global Sports Technology Innovation Alliance (HYPE Innovations). He has spared no effort to promote international exchanges over the years.

Academy/University/Organization

National Yangming Chiaotong University

TAGS

Share this article

You are free to share this article under the Attribution 4.0 International license
In this article, we would like to explore the key reasons why Taiwan's startups are not recognized by the global investment community, and how a good innovation ecosystem can effectively help startups succeed. Although Taiwan ranks among the top in terms of innovation opportunities, it has not yet received the attention of the global investment community. Facing competition from Singapore, Hong Kong, and South Korea, Taiwan needs to re-examine the basic problems it faces and how to adopt an effective innovation ecosystem to systematically improve the efficiency and scale of new ventures.
---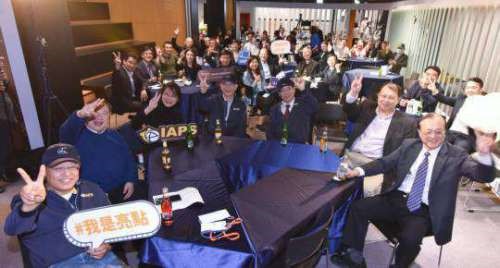 Taiwan must strengthen its attractiveness for overseas investment. Even though Taiwan's economy ranks 5th in terms of innovation potential, Taiwan's venture capital penetration rate from 2016 to 2018 (VC investment/GDP = 0.1) was 1/4 that of South Korea (0.4), and the actual amount of investment in South Korea was 8~10 times that of Taiwan. Perhaps because there are many outstanding Taiwanese start-up companies registered overseas, these figures may mislead the actual investment in Taiwan, but the resulting statistics will damage Taiwan's global innovation status. Judging from the reported figures, although Taiwan has a good foundation for innovation, it has not fully attracted the interest of domestic and overseas capital investors. Without investment, even if there are hundreds of startups in Taiwan every year, it is more difficult to create a real unicorn. In contrast, South Korea had more than 10 unicorns in different industries during the same period. This article hopes to identify the key reasons and propose corresponding strategies and guidelines for the innovation ecosystem. It is hoped that Taiwan will have the opportunity to gain a better position and attention in the global investment community in the future.
There is no doubt that Taiwan has many world-class companies, especially in the semiconductor field, such as TSMC, MTK, and so on. Of course, Foxconn and ICT-related companies are also Taiwan's top companies in the world. In these industrial fields, Taiwan has established an internal cycle of innovation that supports the growth of their global markets. However, if you consider startups that do not innovate internally, most of them will face the following problems: 1. There is no suitable professional management team. 2. New ventures usually lack global talents. 3. Most founders have their own wishful thinking about business planning. 4. The innovation ecosystem is insufficient. The following will discuss these issues one by one and explain them in detail.
"There is no suitable management team" is the key reason for slow business growth. For most start-up companies with good domain knowledge or technical solutions, there is usually no suitable professional management team to complete product positioning, quality requirements, and market planning. Especially for those start-up companies that originated from universities, the above situation will become even more serious. "Lack of global talent" will lead to a high failure rate during global expansion or serious delays in scaling up. In Taiwan's start-ups, there are usually no global promotion plans or talents to achieve this goal, and experienced global professional managers are also very selective when choosing companies. Considering the reality that economic scale is not easy to implement in Taiwan alone, they rarely join a startup company; therefore, Taiwan's startup global deployment capabilities become relatively weak. "The founder's wishful thinking" is a typical problem in the financing process. Usually, most founders will propose fund-raising requirements based on their own needs, but not have an executable exit plan for investors. In addition, in Taiwan, even if diverse talents are the key to a company's success, not many founders are willing to share the company's equity with talents, which delays the company's development and loses its competitiveness. Finally, "having a good innovation ecosystem" is a systematic way to cultivate more start-up companies in different vertical fields. A good innovation ecosystem can shorten the time to success by providing necessary resources such as corporate mentors, fundraising, and global business partners.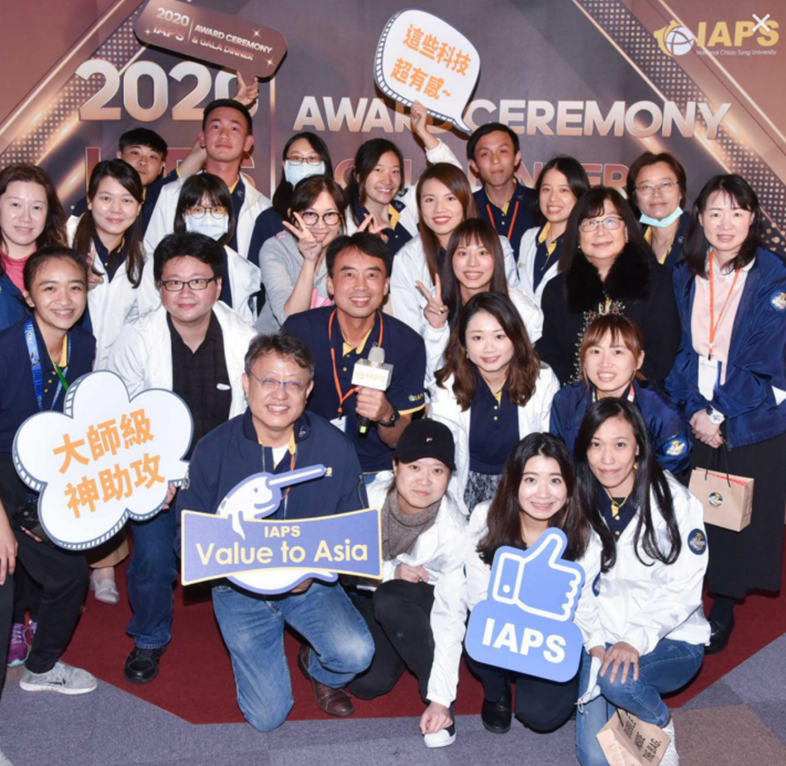 IAPS Team members at TTA

We will show how the Center of Industry Accelerator and Patent Strategy (National Yang Ming Chiao Tung University, IAPS) (Figure 1) can help startup companies grow. Established in 2013, IAPS was Taiwan's first university accelerator. At present, IAPS not only cooperates with more than 70 national university industry research laboratories, but also actively operates accelerator ecosystems in different fields, such as sports technology (HYPE SPIN ACCELERATOR TAIWAN), food and agriculture technology, Chunghwa Telecom CHT 5G technology and biotechnology, and so forth. In addition, IAPS's A2T project (entering Taiwan) and A2A project (entering Asia) have successfully and firmly linked partners in 10 overseas countries. The establishment of an early investment fund in 2020 allows IAPS to actively participate in the early stages of startups. In recent years, it has successfully assisted startups in raising funds between US$10-20 million each year. Taking the start-up company FiduciaEdge (FE) Technologies as an example, IAPS first introduced three industry mentors to help guide the company's operations, and those mentors later became their full-time professional managers (CEO/COO/CFO). As a result, after a year of development efforts, FE's valuation not only increased by 15 times, but coupled with customers' trust in the management team, it also opened up opportunities for cooperation with large companies in the early stages of the company. At the same time, among the company's investors, IAPS has also invited Japanese investors (funded by 10 large Japanese companies) to jointly invest in FE, so that FE can directly expand its business into Japan through the corporate relationship of Japanese investors in the future. Taking the example of FE, the innovation ecosystem IAPS actually assists in solving the problems of the management team of startups and global talents, because the introduced professional managers have worked in high-level positions in international companies. In addition, with the help of Japanese investors, FE can have a better opportunity to open up in overseas markets.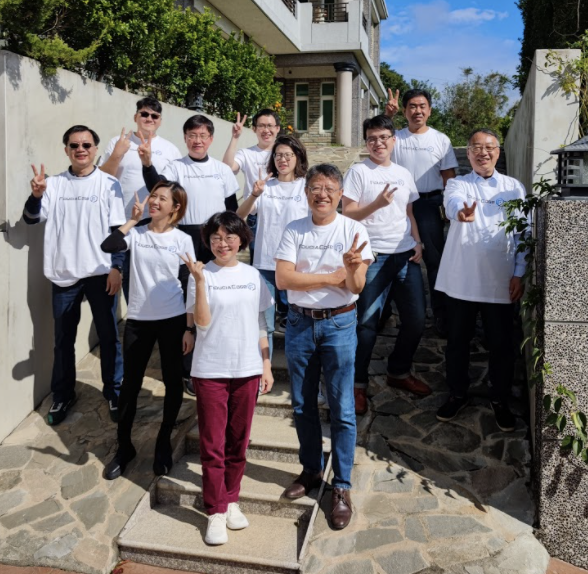 Team Members of FiduciaEdge Technologies
To conclude, in most startups, it is hard to have comprehensive experiences to run the business even when they have excellent technology or service solutions. Besides their enthusiasm in business, they will need an ecosystem that can help them at different stages. Moreover, a good innovation ecosystem needs to have a proper mechanism to select and help startups that they have the resources to help. In the future, we are expecting more vertical accelerators to be established, and together will promote Taiwan as it can be seen in the global investment community.
RELATED
STAY CONNECTED. SUBSCRIBE TO OUR NEWSLETTER.
Add your information below to receive daily updates.