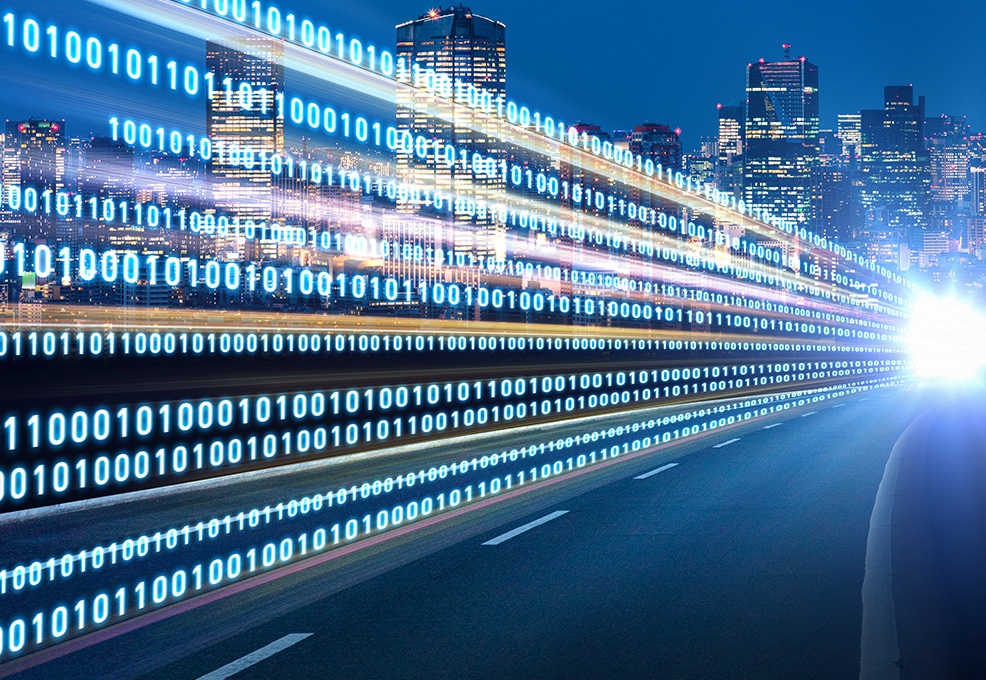 Author(s)

Chee Ching

Biography

Dr. Chee Ching joined Far EasTone Telecom in Sept. 2018 as Chief Transformation Officer before being appointed President on Jan. 7, 2019. Dr. Ching brought to Far EasTone more than 23 years of rich experience in network operations and IT management when working with AT&T. Her professional background spans from Network Operations and Planning, Process Engineering to Delivering E2E System Solutions for AT&T's products and services. In 2018, Dr. Ching won recognition as one of the Outstanding 50 Asian Americans in Business.

Academy/University/Organization

Far EasTone Telecom

TAGS

Share this article

You are free to share this article under the Attribution 4.0 International license
This article describes the transformation of FET's network department: from helping its employees acquire new skills and capabilities to building a big data platform and applying advanced technologies such as artificial intelligence and machine learning to analyzing crucial information needed for implementing policies on network construction and operation. It discusses what FET achieved when applying that information in a real environment, for example how FET changed the way its 5G network was deployed compared with its 4G predecessor, including the way in which 5G base station sites were chosen, and eventually how the company managed to get certified as having Taiwan's fastest 5G network from an international speed test benchmark company despite not owning the widest spectrum nor the largest number of base stations deployed so far. To sum up, the article is about FET gradually going beyond the limits of traditional network management by transforming its workforce to adopt big data and AI technologies to redefine the modern network management and planning.
---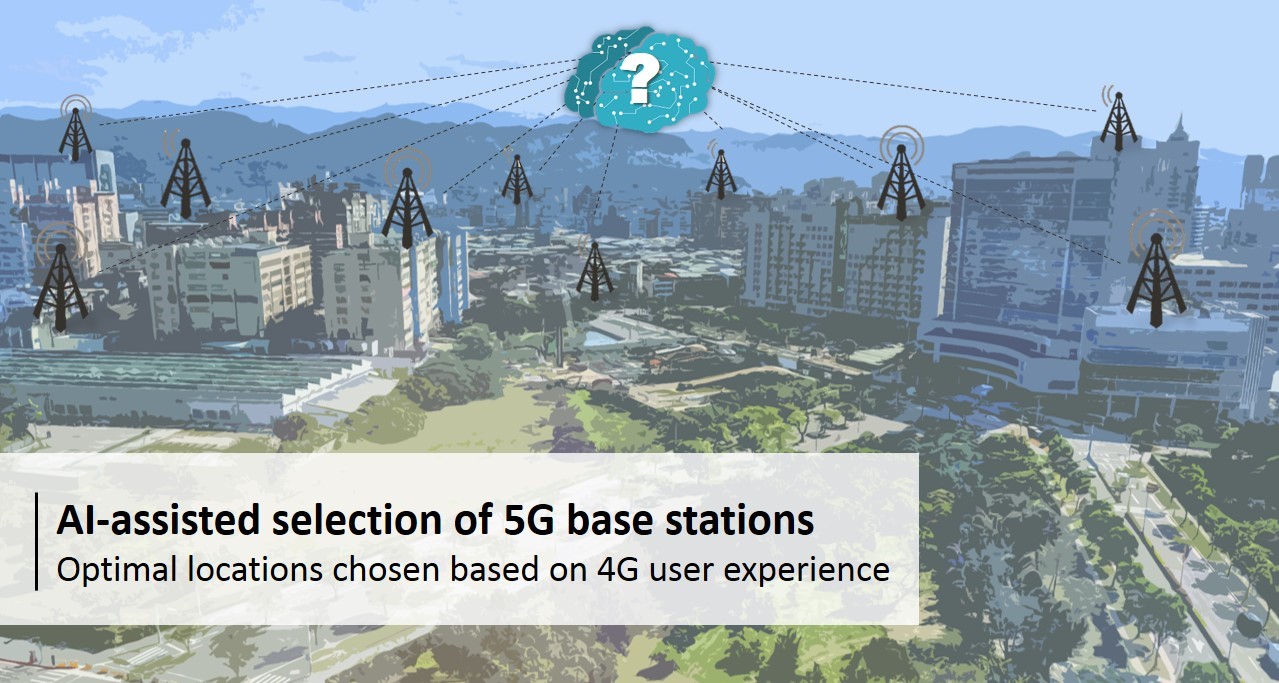 In the fourth quarter of 2020, Far EasTone Telecommunications Co., Ltd. (FET) 5G Network was awarded by two independent, international 5G speed test certification companies as the fastest 5G network among Taiwan's telecom companies, only months after Taiwan entered the 5G era in July 2020. With its stellar performance, FET helped propel Taiwan's average 5G Network speed ranking to No. 3 in the world, despite the country's late start in 5G deployment.
It is not by chance that FET wins kudos for its 5G performance. In addition to FET's advantage in bandwidth and spectrum position, which the company secured with heavy investment, FET's network department has played the key role in its success in taking the leadership position, in that FET has optimized its network operations with advanced technologies following sustained efforts to cultivate engineers with software skills as well as knowledge and practical implementation with big data and artificial intelligence.
Since Taiwan's first 2G license was issued in 1997 to privatize the country's telecommunications industry, Taiwan's mobile service penetration has reached 123%. During those 25 years, network technology has evolved through four generational changes – from 2G to 5G – and some fundamental shifts have also taken place in network management.
The year 2017 was an important turning point for FET's network management mechanism. From the traditional focus on real-time monitoring of network element efficiency and possible failures, we added important performance data collected from user devices' communication with the radio stations and launched the network Customer Experience Management (CEM) system. The system accurately collected data such as the radio signal strength and quality related parameters when customer devices connected to FET base stations. This kind of data allows FET to build a basic platform for the analysis of big telco data on top of our network management system.
In the past, in spite of the abundant data collected by all network components from our base stations to core networks, when a certain customer complained about poor reception on his/her cell phone, none of the network element data could help our customer service personnel troubleshoot for the customer at the time of the complaint. Since the introduction of the Customer Experience Management system, however, network management engineers are now able to determine the type of issue encountered by a customer and solve it based on information related to the specific time and location at which the complaint originated.
In 2019, the applications of artificial intelligence and machine learning such as computer-generated imagery and visual recognition are the talk of the town across many industries. At FET, we began to use AI/machine learning algorithms in the handling of big telco data. We believe that the unique telecom data applications would best utilize the digitized physical footprints to redefine the current network modus operandi.
In addition to billions of dollars needed for spectrum acquisition, a telecom company has to spend billions more in capital investment to deploy its base stations. It is the goal of every operator to put money where it matters the most and FET began its network deployment planning well in advance. The company's network planning department built a model based on data related to 4G customers' movement patterns (e.g., from home town to a different town/city for work) with AI/machine learning algorithms, and used that model to determine the order of priority when building 5G base stations in order to maximize network efficiency and performance.
In the past, the selection of base station sites depended on human intelligence and manual analysis. FET would identify the group of customers most likely to consider upgrading to 5G (i.e., early adopters) by taking several factors into consideration, including the existing 4G customers' user experience and users' daily movement patterns, for instance a customer may live in Taoyuan but commute to Neihu for work. By considering all of these factors together, the Network Planning team could only form a general idea about the direction for deployment. However, the model FET built with AI and big data used not only information on how customers used our network, but could also take into account the difference between 4G and 5G spectrum characteristics and used Dilated RNN algorithms to precisely narrow down the areas needing 5G coverage to the administrative level of village and borough before a deduction was made on the optimal order of priority that could satisfy future 5G customers.
FET does not own the widest 5G spectrum nor the largest number of 5G base stations deployed so far, yet the company's 5G network has been certified as the fastest in Taiwan by two renowned global internet performance testing institutes. It goes to prove that FET has done very well in making sure that every 5G base station realizes its full potential because its network and deployment optimization efforts are enabled by big telecom data and artificial intelligence. It also shows that FET has succeeded in transforming its network team and its network planning and operations.
Additionally, FET is now planning to develop a system capable of providing Cyber Security Early Warning. Those applications have clearly broken the boundary of traditional network management and touched on issues such as customer security in the world of Digital Twins.
As far as a mobile communications operator is concerned, digital transformation is an absolute must. If the operator continues to play the role of the so-called Dump Pipe, it would threaten the very existence of any telecom operator. Besides, in a digital world where there are unlimited possibilities, public security is an issue that we simply cannot avoid. To become a guardian in the digital world, a telecom company needs to build up skills and capabilities of using digital applications such as those advocated by FET, which are related to big data, artificial intelligence and the internet of things. At FET, we continue to work in that direction.
We hope that sharing FET's work in advancing our digital capabilities and good results with our 5G deployment would provide some positive reference for those companies considering to move toward digital transformation. It is our hope that we can all work together to evolve Taiwan into a digital island that is safe, secure, and friendly.
RELATED
STAY CONNECTED. SUBSCRIBE TO OUR NEWSLETTER.
Add your information below to receive daily updates.