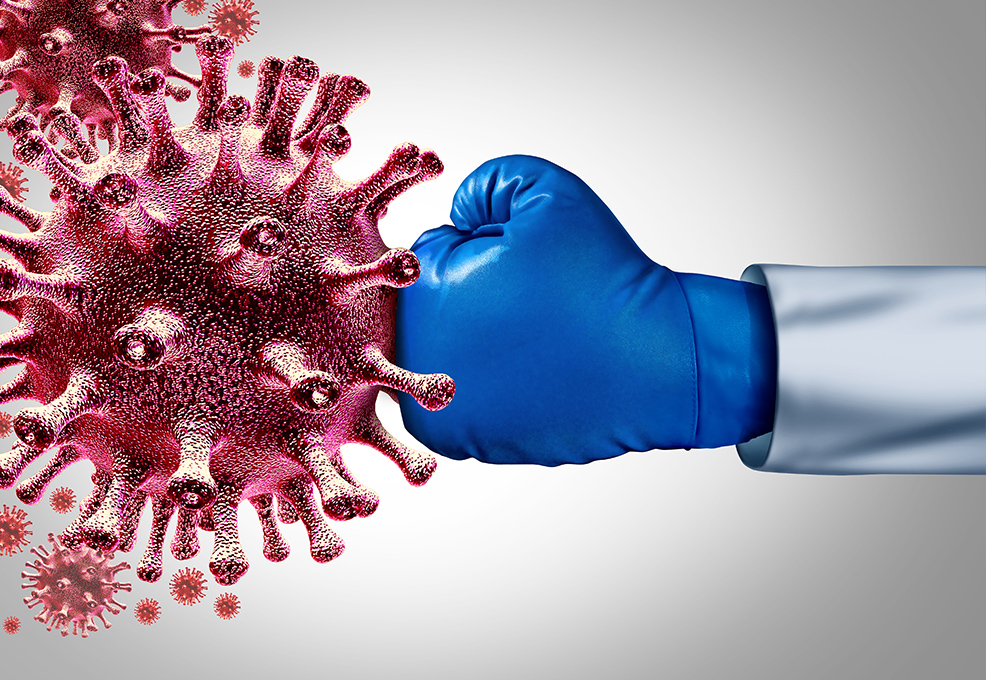 Author(s)

Hong-Yi Chiou

Biography

Dr. H.Y. Chiou is currently employed by Taipei Medical University as a distinguished professor in the department of Public Health. Dr. Chiou specializes in public health and epidemiology and was once the chairman of both Taiwan Epidemiology Association and Taiwan Public Health Association. Besides, Dr. Chiou is the vice president of finance of Asia-Pacific Academic Consortium of Public Health (APACPH) and the Chairman of the Taiwan office of Asian Pacific Organization for Cancer Prevention (APOCP).

Academy/University/Organization

Taipei Medical University

TAGS

Share this article

You are free to share this article under the Attribution 4.0 International license
The COVID-19 outbreak continues to spread around the globe, but by mid-May, there were fewer than 450 confirmed COVID-19 cases and only 7 deaths in Taiwan. Taiwan is being praised by the world for its quick reaction and effective prevention measures. The Central Epidemic Command Center (CECC) has played a critical role in successfully handling COVID-19 related issues. The well-developed infrastructure of the CECC has allowed quick strategic planning, epidemic analysis and prevention, as well as unifying medical resources to successfully contain the outbreak. Furthermore, Taiwan also utilizes its National Health Research Database to collect Entry/Exit Date Certificate Information, and has used this information to construct a high-risk entry database. This database enables effective entry blocking for high-risk individuals in order to reduce the risk of COVID-19 spreading in the community. Most importantly, people in Taiwan have been quite self-disciplined in comparison to other world-leading countries, and are highly cooperative with government preventive measures, resulting in outstanding epidemic control that has been praised by the rest of the world.
---

The COVID-19 outbreak continues to spread around the globe, but by mid-May, there were fewer than 450 confirmed COVID-19 cases and only 7 deaths in Taiwan. Since Taiwan and China are only 100 miles apart and there are millions of business people and travelers coming and going between the two countries every year, experts from Johns Hopkins Coronavirus Resource Center predicted that Taiwan would be the second worst country for the COVID-19 epidemic. However, Taiwan's overall performance on containing the COVID-19 virus has impressed the world. Many research institutions had made false predictions regarding Taiwan's ability to contain the COVID-19 outbreak. Many models had failed to accurately predict the COVID-19 cases in Taiwan as they underestimated the capabilities of Taiwan's healthcare systems.
The strength of Taiwan's healthcare systems is well demonstrated from a few perspectives. First, the National Health Command Center (NHCC) was established during the SARS outbreak in 2003, and was able to take action quickly at the early stage of the outbreak in China. NHCC was able to unify epidemic prevention resources such as mask production and allocation, as well as the control of available negative pressure isolation rooms. Clear epidemic prevention policies, strict control of critical resources, and personnel involvement from every level of the government, structuring a safety net for the COVID-19 pandemic have allowed Taiwan to successfully contain the spread of COVID-19 and have given Taiwanese people faith in combating the virus. Second, Taiwan also utilizes its National Health Research Database to cross-check Entry/Exit Date Certificate Information on all travelers and to establish individualized travel history and health risk records. This allows the government to effectively catch high-risk individuals at the airport and proceed with home quarantines or laboratory testing in order to minimize the risk of mass community outbreak. Third, due to the painful lessons of the 2003 SARS outbreak, our government and people were highly alert at an early stage and have also voluntarily displayed a tremendous amount of self-discipline in heightening personal hygiene and avoiding crowds. Indeed, Taiwanese citizens have been diligently following the guidance provided by the government officials, academic professionals, and the media to combat the COVID-19 virus. Live social media have played a substantial role in disseminating and educating the public regarding preventive measures.
During the COVID-19 outbreak, Taiwanese citizens are used to wearing masks and all public and private sectors, industries, and schools have been working collectively with the government to practice preventive measures such as work-from-home, distance education, and avoiding large social gatherings. For instance, the most important religious activity of the year – the Matsu pilgrimage, was cancelled with the public's support in order to comply with the government's policies for minimizing a community outbreak. Meanwhile, the ability of Taiwanese citizens to voluntarily display a tremendous amount of self-discipline in practicing preventive measures way surpasses many other countries that are currently suffering from the COVID-19 crisis. Overall, Taiwan has been proven to have one of the world's top health care systems and strong research capabilities, as well as high self-consciousness among the Taiwanese people regarding epidemic prevention. All these factors have contributed to the success of containing the COVID-19 outbreak, making Taiwan a role model for the rest of the world. The world could learn from Taiwan's COVID-19 prevention measures.
RELATED
STAY CONNECTED. SUBSCRIBE TO OUR NEWSLETTER.
Add your information below to receive daily updates.