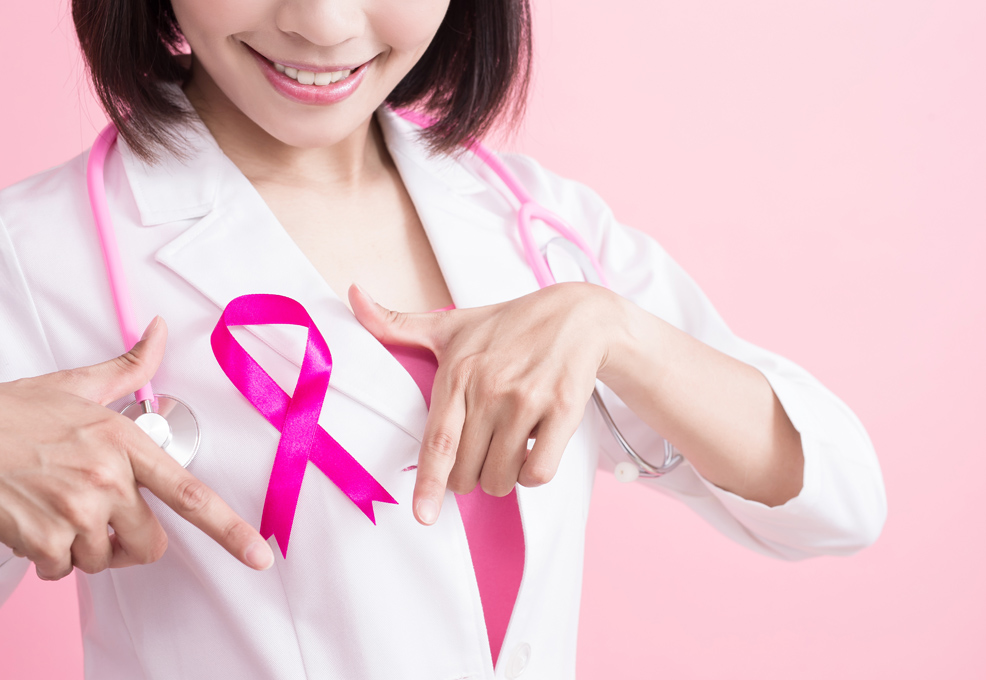 Author(s)

Long-Sheng Lu

Biography

Dr. Lu is a practicing radiation oncologist and an assistant professor in Biomedical Engineering at Taipei Medical University. He did an oncocardiology research fellowship in MD Anderson Cancer Center and Texas Heart Institute. Now he is interested in new cardiopulmonary protection strategies during thoracic irradiation as well as precision cancer medicine. He is a recipient of the Taiwan Society for Therapeutic Radiology and Oncology Junior Faculty Career Development Award.

Academy/University/Organization

Taipei Medical University

TAGS

Share this article

You are free to share this article under the Attribution 4.0 International license
Early breast cancer is now a curable disease. However women with early breast cancer may suffer from long-term complications as a result of definitive treatment. A growing momentum is rising in the global breast cancer community to recognize and to minimize these complications, including radiation-induced heart disease (RIHD) that affects nearly a million breast cancer survivors around the globe annually.
The most effective way to avoid RIHD is to reduce the mean heart dose during whole breast irradiation. However, the cost and efficiency of the currently available techniques significantly hamper their daily use. A team of radiation oncologists, radiation physicists, and electrical engineers from Taipei Medical University Hospital and National Taipei University of Technology broke this bottleneck by designing a PERSonalized BReAst holder (PERSBRA) that supports the breast to increase the distance between the mammary gland and the heart. The technique was found to reduce mean heart dose by 30% in dosimetric analysis. The results also demonstrated breast positional stability with this technique, which is a prerequisite of precision radiotherapy. Furthermore, it is seamlessly integrated into the routine radiotherapy workflow without increasing turnaround time for whole breast irradiation.
As the number of early breast cancer patients is rising globally among younger women, cardiac sparing will become the standard of care in the near future. The simplicity and reliable performance of PERSBRA has gained international visibility and interest in Taiwanese, American and European Radiotherapy Societies. A medical device startup Bosomeer Biotech Ltd. has been established to promote PERSBRA so as to benefit future generations of breast cancer survivors.
---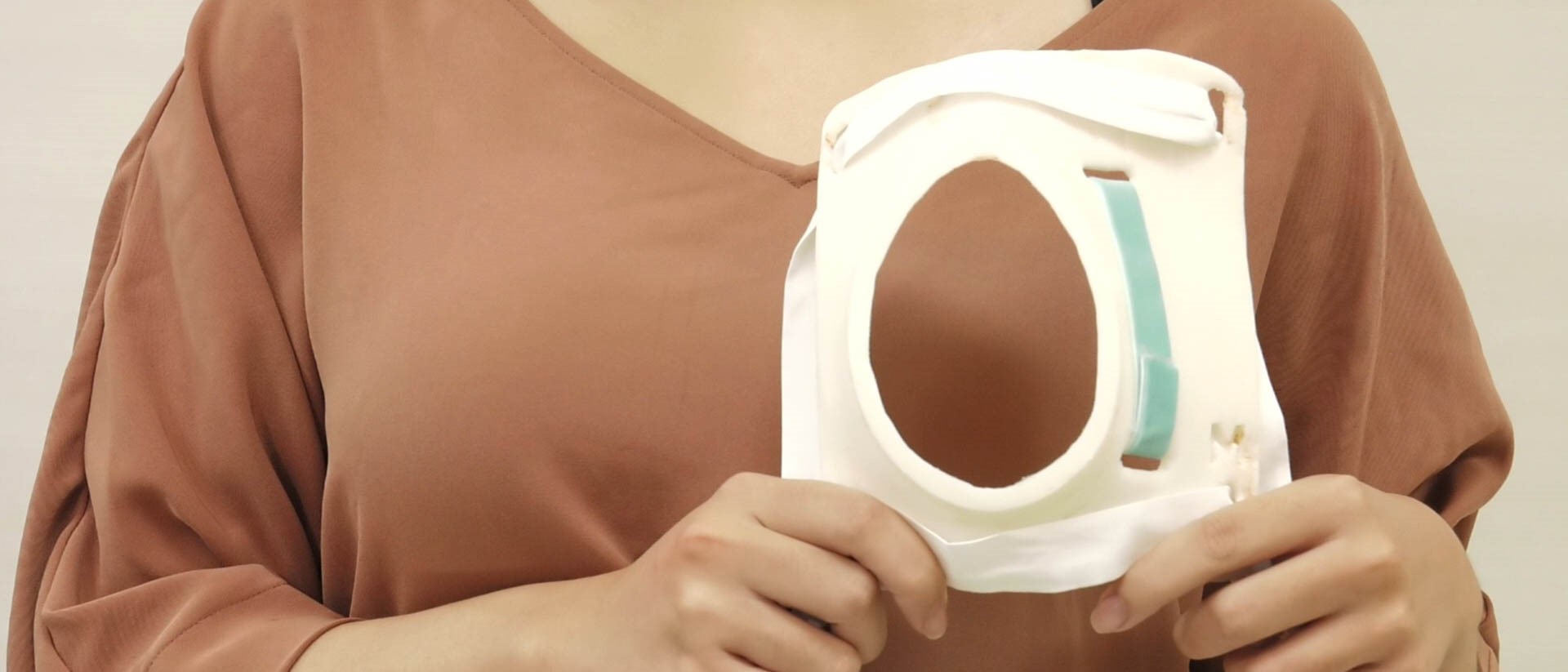 Breast cancer is a growing global epidemic. Now it is a curable disease if found early. However, definitive treatment of early breast cancer may lead to health consequences in long-term survivors. Cardiac damage during adjuvant chemotherapy and radiotherapy is now becoming a major concern in these women. A typical breast cancer patient could have been diagnosed with early breast cancer in her early fifties. She may receive breast conserving surgery followed by adjuvant chemotherapy, radiotherapy and hormone therapy and will be cured and survive for the next 30 years. However, if she is among the 3% of those women that will have a heart attack in her lifetime, very likely it will happen after she retires. The cost of medical care and home care at that time can be a major challenge for an average household. Such an unfortunate event should be avoided as much as possible.
It is estimated that every year at least one million women around the globe that have been treated with whole breast irradiation will develop symptomatic cardiovascular disease in their lifetime. The annual financial burden of radiation induced heart disease (RIHD) is estimated to be over 453 million dollars in the United States. In addition to these scary statistics, the age of breast cancer diagnosis is becoming younger, and the number of cases is rising rapidly. In order to limit the direct and indirect costs resulting from RIHD, it is important to develop a risk-lowering strategy at the time of cancer treatment so that the associated health economics may become self-sustainable and create life quality value for these cancer survivors.
The most reliable predictor of RIHD is the mean radiation dose delivered to the heart. However, it is yet to be confirmed the best strategy to prevent RIHD in high risk patients. Currently, it appears that reducing the cardiac dose is a more reliable approach compared to cardioprotection drugs. In the current practice, cardiac sparing can be achieved by reversed semi-decubitus (RSD), deep inspiration breath-hold (DIBH) or proton therapy. However, these techniques are associated with significant drawbacks and therefore cannot be used in routine daily practice. For example, the daily reproducibility of RSD is quite questionable. Patients need additional training to be comfortable holding a deep breath for a DIBH session. Moreover, proton beam therapy is a highly expansive technology with overloaded queue lines in Taiwan. In order to break the bottleneck, the prototype of the Personalized breast holder (PERSBRA) was developed by a team of radiation oncologists, radiation physicists and electrical engineers from Taipei Medical University and National Taipei University of Technology.
The unique value proposition of PERSBRA is that a customized unilateral breast holder is able to stably maintain a breast position that is compatible with cardiac sparing during whole breast irradiation. The breast position is derived from the torso contour when the patient is in a semi-prone position, in which breast stability is secured by gravity. Personalized manufacturing has been made possible by the introduction of polymer 3D printing technology. The concept has been tested in a pilot cohort of 20 women with left breast cancer, and dosimetric analysis suggested that this simple workflow is as effective as DIBH in sparing the heart, with a 30% dose reduction. Moreover, the turnaround efficiency with PERSBRA is at least 4 times higher compared to DIBH. The patients were satisfied with PERSBRA on their first trial, which is also in sharp contrast to the DIBH technique that usually takes additional training for patients to learn how to control their breathing during a DIBH session for maximal treatment quality. The implementation of PERSBRA requires no additional training of radiotherapy staff, and the associated device is portable. All things considered, PERSBRA is a perfect solution for radiotherapy units within a community cancer hospital in order to provide state-of-the-art heart sparing because that could have been offered by the best cancer hospitals worldwide.
As breast cancer treatment advances, careful reduction of long-term side effects associated with treatment has become an important goal for high-quality precision treatment. Bosomeer Biotech Ltd. has obtained an intellectual property license from TMU and is now endeavoring to move PERSBRA throughout Taiwan, East Asia, and other global destinations. We believe that PERSBRA will become a convenient and effective standard in cardiac sparing during breast cancer radiotherapy.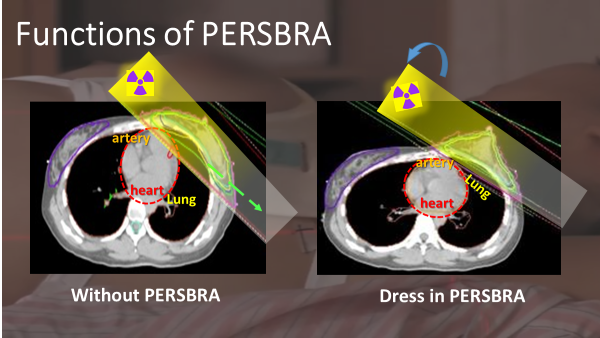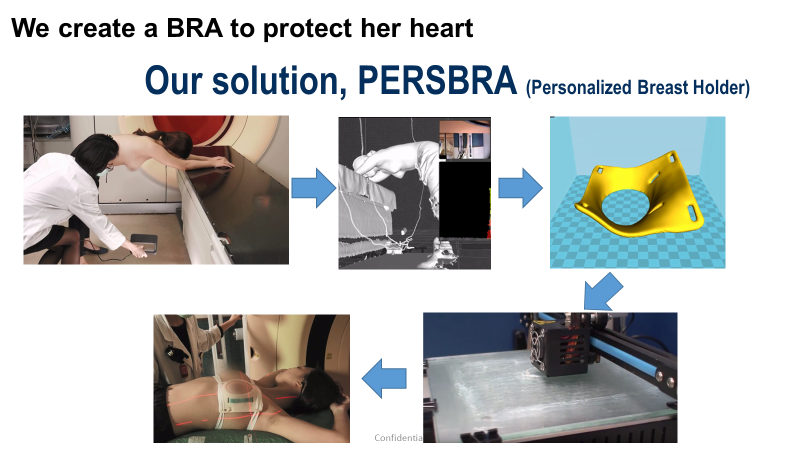 RELATED
STAY CONNECTED. SUBSCRIBE TO OUR NEWSLETTER.
Add your information below to receive daily updates.