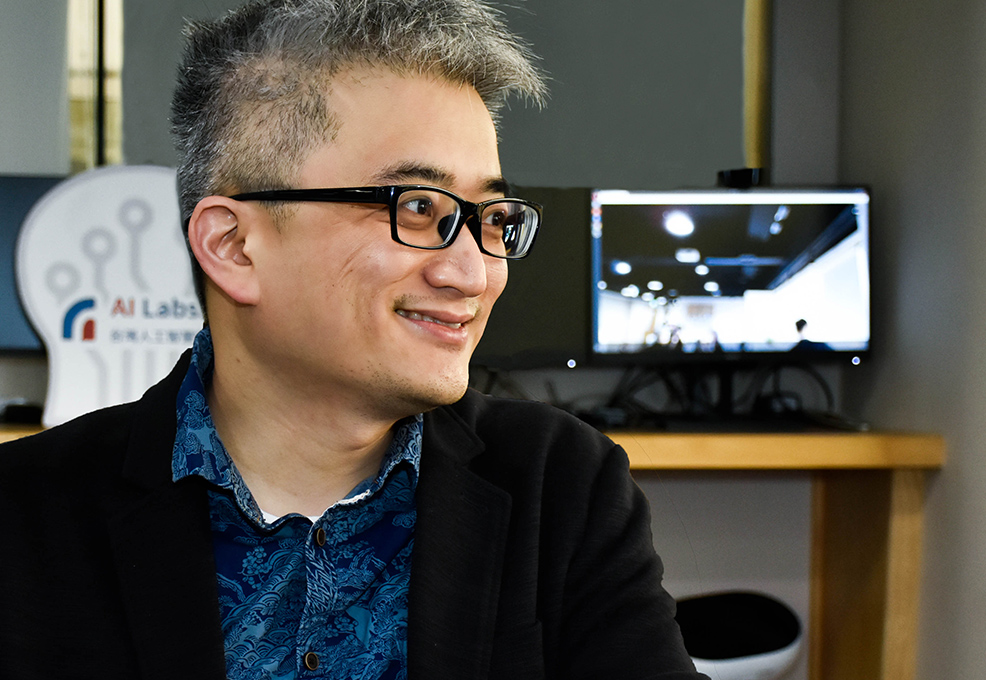 Despite being excluded from the World Health Organization (WHO), Taiwan has become a role model in COVID-19 epidemic prevention with the effective application of the advanced modern technology. Taiwan AI Labs, located near Taipei Main Station, uses AI as the main instrument to help the country combating the virus. With around a hundred engineers on the team, the lab applies AI technology on epidemic investigation, diagnosis, virus genome sequence and genetic relationship analyses, medicine development and combat online fake news. From the COVID-19 pandemic, Taiwan AI Labs shows the world "Taiwan is helping!"
Taiwan AI Labs was founded in 2017 by Ethan Tu, the founder of PTT (Bulletin Board System) and the former Principal Development Manager at Microsoft Co. The aim of the establishment is to develop the next-generation AI solutions on 'Healthcare', 'Smart City' and 'Human Interaction' by gathering experts in software development, medicine, genetics and other disciplines.
The lab has been using AI technology on building genome sequencing platform, drug screening and medical image analyzation since it first launched. These platforms and resources have soon been implemented in fighting COVID-19 epidemic since February. The lab analyzed genetic relationship of SARS-CoV-2 strains by aligning genome sequences and connecting the information with epidemic investigation results to explore virus transmissions. Meanwhile, Taiwan AI Labs also used AI algorithm to screen more than two thousand existing medicines to find treatment for coronavirus - Remdesivir, the first potential cure - which has proved to be effective on clinical trials.
AI classifier detects fake news and COVID-19 X-ray image
Tu revealed that the lab is now working on AI screening to detect COVID-19 from chest X-rays. It can work as the AI doctor to help diagnose the disease and evaluate infection risks at early stage after the information being uploaded to the National Health Insurance Administration. In the meantime, Taiwan AI Labs is also developing the application of AI language processing, facial recognition and mobile phone Bluetooth signal on tracing infection history and tracking quarantined individuals. According to Tu, he stressed that "through AI technology, we can help effectively reduce the workload of those dedicated people who are working on the frontline, including personnel from the Taiwan Centers for Disease Control and local polices."
Apart from epidemic control, AI can also catch fake news and identify the original source. Taiwan AI Labs has established the "Islander", an online news analytic platform observing more than 20 news websites to identify the most popular opinion leaders in media literacy. As an example, Tu took the accusation against Taiwan made by Dr Tedros Adhanom Ghebreyesus, the Director General of the WHO, by searching related comments from Taiwanese citizens, and found out that there is has been no clear evidence of personal attack and racist comments. This proofs that Taiwan's advanced information technology can be implemented immediately on various situations during the pandemic.
Netizens plus AI technology creates an open platform for citizen technology
As a senior PTT netizen, Tu pointed out the successful development of various digital applications, including online facemask supplier location map, virus genome sequencing and drug screening, are all based on "shared data"! Taiwanese people, with high citizen cultural literacy, are generally very generous in providing and mobilizing resources and information together through accessible platforms in order to collect ideas and seek solutions. "Comparing SARS to COVID-19 pandemic, shared resources among the community is not common during SARS outbreak, which happened 17 years ago."
Taiwan has positioned itself as a solution provider in the world through the collaboration of top STEM talents and engineers, the big data, telecommunications technologies, and most importantly, the generous spirit of sharing information on epidemic prevention. Tu believed that once we work together and share information as a community, just as PTT netizens' mobilized spirit, Taiwan's technology industry will flourish in the future. For the road ahead, Taiwan should be confident in taking on global challenges.
RELATED
STAY CONNECTED. SUBSCRIBE TO OUR NEWSLETTER.
Add your information below to receive daily updates.