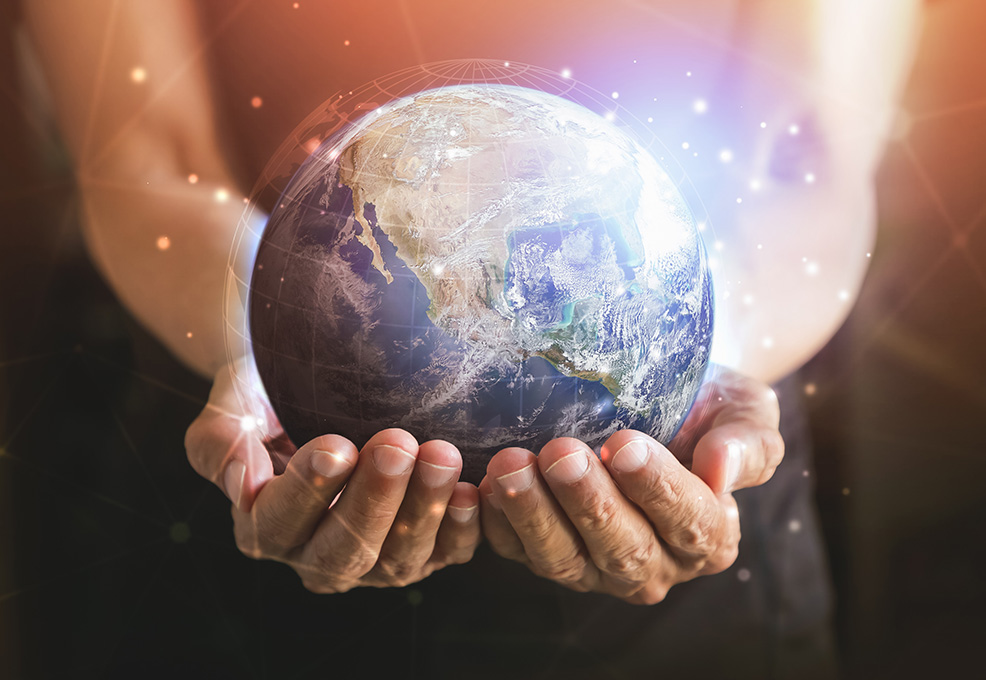 Due to a global public health emergency – the COVID-19 Pandemic, and a series of complex chain reactions caused by the US-China trade war and geopolitical tensions, many industrial supply chains have suffered disruption. Under these circumstances, the lack of mutual trust and cooperation among major powers may lead to a rise in global protectionism. Governments and enterprises have now recognized the importance of resilient industrial supply chains to national security, and have started to act accordingly.
The COVID-19 pandemic has been regarded by some as the Third World War. What profound changes will it cause to mankind?
Possible Change 1: Globalization slows down and moves towards regionalization.
The COVID-19 pandemic has pushed companies to rearrange their production bases so as to reduce the risk of disruption. International cooperation at this difficult time relies on government leaders' strong political will.
Possible Change 2: The rise of new protectionism
Due to the COVID-19 pandemic, China is no longer the world's factory as foreign companies will keep production capacity for local markets only in China instead of moving out from China. Governments and enterprises are seeking a pragmatic protectionist approach while resetting their global strategies and their relations with the US and China.
Possible Change 3: COVID-19 erodes mutual trust between states.
The COVID-19 pandemic will transform domestic and international politics. Positive changes, rather than social injustice and racism, are crucial at the moment. The pandemic has proven that the international community is interdependent and should collaborate to address global issues.
Possible Change 4: The world economy deteriorates and it is difficult to recover in the short term.
The pandemic triggered structural changes in the global economic and trade order faster and more seriously than expected. Many countries have adopted financial assistance packages to support the economy, which may lead to a sharp rise in public debt.
Possible Change 5: Geopolitics has to be taken into account by hi-tech giants when adopting/implementing global strategies. The role of governments is increasingly important.
Geopolitics is creating an uncertain future for hi-tech companies. Restrictions on Huawei and an invitation for TSMC to set up a subsidiary in the US show that trade and supply of critical goods are being given a higher priority.
Possible Change 6: Global supply chains in manufacturing are rearranged and governments have made contingency plans for national reserve supplies.
The pandemic is rewriting the rules of the game in the manufacturing industry, as enterprises are setting up alternative supply chain(s). Many governments have adopted plans to assure supplies of critical components and essential products for strategic industries and national security, including medical masks, ventilators, vaccines and semiconductor chips.
Possible Change 7: COVID-19 will bring a brand new opportunity for sales and logistics.
The disruption caused by the COVID-19 pandemic teaches us a lesson about the significance of a robust and flexible supply chain. Just-in-Time manufacturing is a thing of the past.
Possible Change 8: Strategic positioning for a new world
COVID-19 reminds us that we must cooperate with each other, rather than focus on national interests only.
Possible Change 9: COVID-19 creates new winners and losers
The COVID-19 pandemic will again create winners and losers in the new global order. Winners are those countries which manage the crisis well and help other countries (such as Taiwan). In contrast, losers suffer from tremendous social and economic pressure within.
Possible Change 10: The government is to focus on internal reconstruction
Internal reconstruction will be taken as a top priority on the agenda of many governments, such as bailout packages to support families and businesses and to revitalize the economy.
Possible Change 11: COVID-19 has alienated people, and the stay-at-home economy has become the new name of the game
Precautions against COVID-19 such as social distancing and work from home make people more alienated from each other. New operation models for governments and businesses with the application of digital, automation and virtual reality (VR) technologies will be required.
Possible Change 12: The birth of a new COVID-19 generation
The COVID-19 pandemic has widened the gap between the rich and the poor. The young generation is suffering from heavy debts with no jobs or low income. Governments need to act quickly with effective packages to resolve the problem.
Conclusion
Recruiting talents is the biggest challenge in the post-COVID-19 era. Governments and enterprises need interdisciplinary talents with vision, creativity, capability for digitalized and new technologies, and learning capability to reach a new pinnacle.
Accelerating digital transformation is essential to survive many challenges caused by COVID-19. Taiwanese enterprises can take advantage of their favorable position in ICT hardware to perform a critical role (e.g., a crucial partner for digital transformation) in the new supply chain. The government must be determined to invest for the future in policy instruments to speed up digital transformation.
RELATED
STAY CONNECTED. SUBSCRIBE TO OUR NEWSLETTER.
Add your information below to receive daily updates.